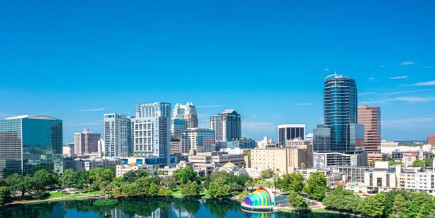 22.09.2021
L'Amérique se réouvre aux touristes étranger
Reopening International Travel
Starting in early November, foreign nationals traveling to the United States will be required to be fully vaccinated and to show proof of vaccination prior to boarding an airplane.
· The exceptions for nonvaccinated travelers will be very narrow, such as for children; COVID-19 vaccine clinical trial participants; and humanitarian exceptions for people traveling for an important reason and who lack access to vaccination in a timely manner.
· And we will be requiring that people who receive these very limited exceptions agree to get vaccinated upon arrival.
The current requirement for everyone to show proof of a negative test taken within 3 days of boarding a flight will remain in place for all fully vaccinated travelers.
CDC will also issue a Contact Tracing Order that will require airlines to collect comprehensive contact information for every passenger coming to the United States and to provide that information promptly to CDC upon request, and to follow up with travelers who have been exposed to COVID-19 variants or other pathogens.
These requirements will apply globally.
For non-vaccinated Americans there are new rules too:
· CDC will continue to strongly recommend against air travel by Americans who are not fully vaccinated; however, all unvaccinated travelers who return to the United States and are not fully vaccinated will be required to, prior to boarding an airplane:
o Provide proof of a negative test result taken within one day of their departure;
o Provide proof that they have purchased a viral test to be taken after arrival.